2020 Football Alberta Relaunch
---
---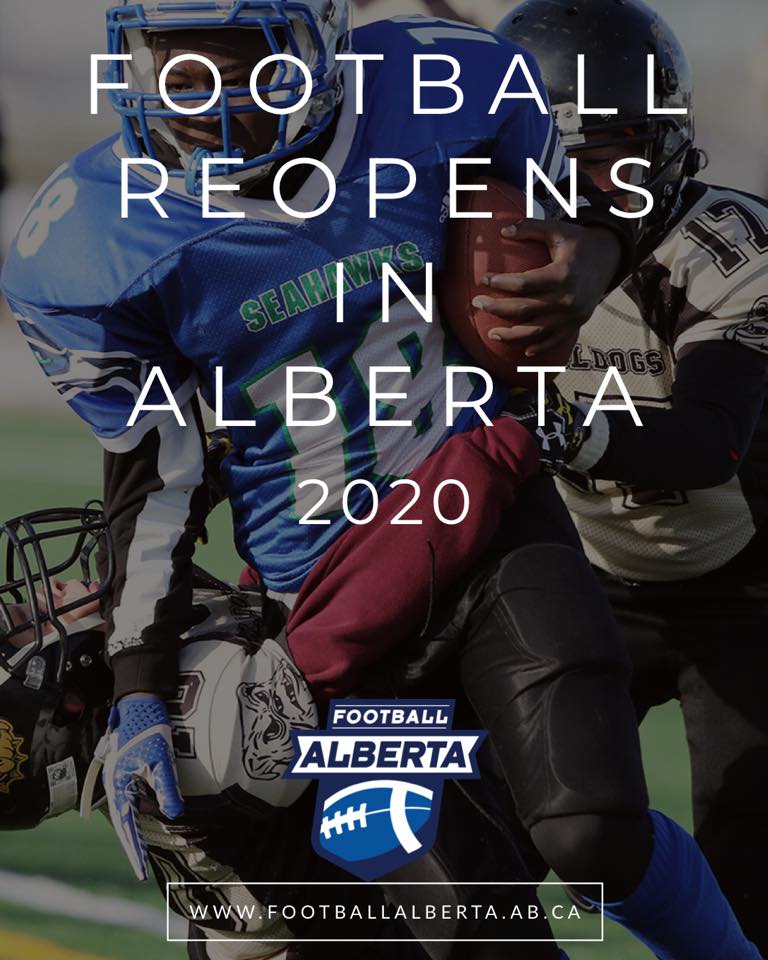 ---
Message from Football Alberta:
It's been a long wait, but finally it's over. Football Alberta is pleased to announce that in conjunction with Stage 2 of Alberta's Relaunch, some portions of amateur football will be returning to the field with restrictions.

Starting Friday, June 12, 2020, all community-based teams may start taking registrations and begin on-field practicing as soon as they have met the requirements laid out in Football Alberta's Re-Opening Document to be distributed immediately.

All high school teams may not start immediately as they are governed by the Alberta Schools' Athletic Associations Season of Play Policies, School Boards, Superintendents, and Principals. They will have to refer to those organizations and individuals for direction.
Please note, that Stage 2 will allow our community-based teams to gather, train, and practice as per usual with heightened sanitation and monitoring but must stay in their cohorts of no more than 50 people for the duration of Stage 2.

Any competitions at this stage would be limited to scrimmages or mini-games within each cohort. No league or inter-league play is allowed.

Football Alberta would like to thank Dr. Deena Hinshaw of Alberta Health Services; Minister Leela Aheer of the Ministry of Culture, Multiculturalism and Status of Women; the staff of the Sport and Recreation (SPAR) unit of the Ministry; and Football Canada for their direction and hard work in creating a balanced and thought-out opportunity to resume play.

A huge shoutout to our football community in the province for their patience and understanding during these trying times. If you need further assistance, please visit our website.


🏈

🏈


#football #footballalta #footballalberta #reopening #atom #peewee #bantam